This post originally appeared on Murder Is Everywhere.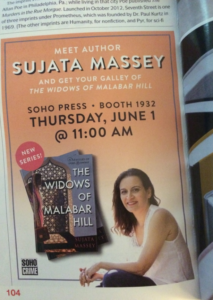 Last week, I got caught in a perfect storm: hot weather and hotter books.
I was in New York City for BookExpo—once known as BEA, or Book Expo America. Starting this year, the show's name was shortened to emphasize the global nature of the event. BookExpo is the largest book trade fair in North America and has bounced between convention centers in Washington DC, Chicago, and New York since 1947. Although it's not as populated a gathering as those in Frankfurt and London, I was impressed by its scale. I hadn't known it was possible to produce book banners the size of a house, and that no space could escape advertising: not even the stairs.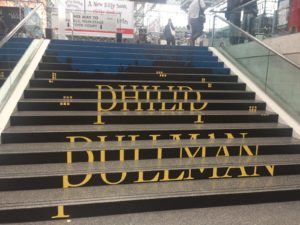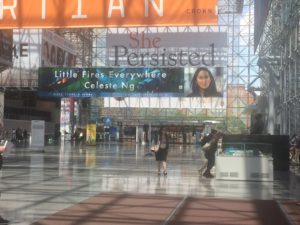 My marquee event was the Library Reads Dinner at the elegant Yale Club. It was humbling to be invited by a librarians' association to set on a panel with five other writers with serious credentials. I was there with Corner of Bitter and Sweet bestseller Jamie Ford; powerful National Book Award winner Jesmyn Ward; humor memoirist John Hodgman; science journo Annalee Newitz; and debut true crime guy Ben Blum.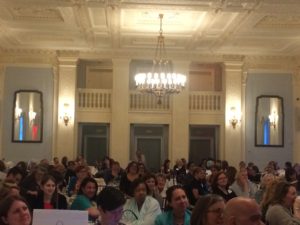 Do I sound too buzzy? I guess the marketing and PR focus of BookExpo has gone to my head. We were each charged with pitching our books and speaking of the power of libraries at 13 minutes per writer. I'd practiced with a stopwatch.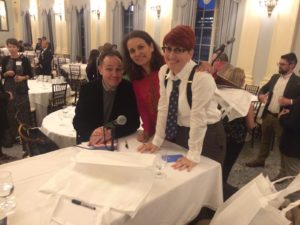 My turn arrived in the middle of the Library Reads dinner, when the petit fours and coffee were being served. I spoke about my misadventures getting library cards at the National Library of India and the British Library and explained that my new mystery series is inspired by the legal cases of India's first woman lawyer, Cornelia Sorabji. I told the librarians that I wouldn't have thought of a woman lawyer series if Cornelia's early 20th century memoirs hadn't been preserved. I also went into some detail on how her scanned memoir's pages were riddled with holes made by a hungry bookworm. I thought my comments about the true origins of the word "bookworm" would get some knowing chuckles, but no luck. Maybe it was because they were trying to eat dessert, or because insect-damaged paper is not a joke for anyone working in a library. Fortunately, they laughed at some other parts.
It was inspiring to hear my fellow panelists talk about their own library experiences—and the next day, to see Annalee with Charlie Jane Anders and Malka Older on a women's science fiction panel. I also scored a signed copy of Jamie Ford's next book, picked up ARCs from other writers, had bagels with my agent and hung out with the gang at Soho Press, who are bringing out my new Perveen Mistry series.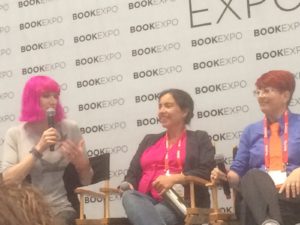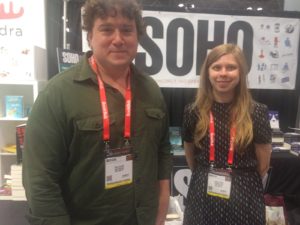 A friendly parade of librarians, journalists and booksellers came by Soho's booth to chat with us and get signed advance reader copies of The Widows of Malabar Hill. Signing these paperback galleys was a surreal experience. I had to remind myself this wasn't an actual book event, because the hardcover first editions won't hit bookshelves until January 2018. That's seven long months away.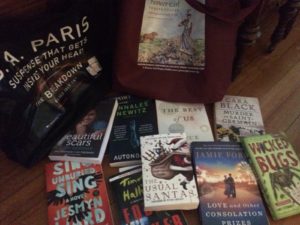 That afternoon, I rode the train home to Baltimore. My nose was already in the galley for Timothy Hallinan's next Bangkok thriller, Fool's River, and I had twelve more ARCs jammed into several promotional tote bags.
The bookworm felt rewarded.