This post originally appeared on Murder Is Everywhere.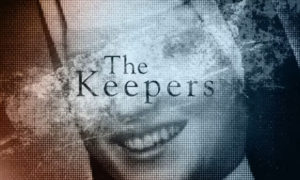 I was as eager as anyone to see Netflix new television miniseries, The Keepers. The program, which investigates an unsolved murder in 1969 Baltimore, has received admiring reviews. It's the story of former Keough School students—now women in their sixties—trying to identify the killer of their beloved teacher, Sister Catherine Ann Cesnik.
The Keepers is a sensitive, well-produced show which gives proper gravity to the crime and its lifelong impact on family and friends. I was sad at the end of the first episode, but for reasons that go beyond what I'd watched.
You see, The Keepers is just the latest Baltimore crime story.
It follows a wildly successful podcast called Serial that re-investigates the prosecution of Adnan Syed, a young Baltimore man for the 1999 murder of his girlfriend, Hae Min Lee. Sarah Koenig, the investigative reporter who wrote the podcast, discover many pieces of suppressed evidence that might have kept Adnan from jail. After the podcast, a series of legal challenges were made, and Adnan was granted a second trial, which will be held next year.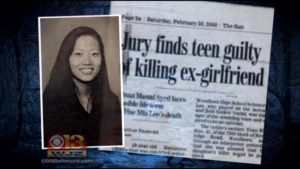 Serial made its splash following David Simon's The Wire, an internationally celebrated HBO series focusing on Baltimore police's battle against crime, and before that Homicide, another Simon series with crime on Baltimore's streets.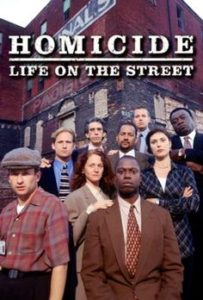 Interestingly, each of these crime dramas involves the hand of an alumnus or alumna of the Baltimore Sun—the great daily newspaper where I began my own writing career. When I was a college intern working at the paper, I had Sunday duty on the "crime desk." It meant calling the various police stations to learn how many people had died and by what means. What I did was the very opposite of hardboiled beat reporting.
David Simon of Homicide and The Wire, Sarah Koenig of Serial, and Bob Erlandson, who's interviewed in The Keepers, were highly seasoned Sun writers who followed some homicides for months—or even years.  A freelance journalist, Tom Nugent, collected research on Sister Cathy for years and wrote a 6000-word article about her for the Baltimore City Paper in 2005.
I greatly admire the reporting and editing that went into all of these programs. But the rise of this genre disturbs me. It makes me concerned that Baltimore's image around the world is nothing but murder.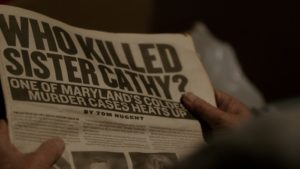 It would be cool if network executives were interested in a parallel track: dramatic programming about Baltimore that weren't so deadly. The only non-murder show that comes to mind is Ace of Cakes, a reality show on the Food Network.
Just thirty years ago, the city's image was charmingly quirky. In the late 1980s, films like The Accidental Tourist, Hairspray, and Diner served up a historic East Coast city short on glamour, but full of characters. People fretted that Baltimore was always typecast as the home of cheerful, blue collar people who spoke with long Os. We all wanted to get beyond that stereotype and diversify.
I wouldn't mind a few Os, if I could get some back.