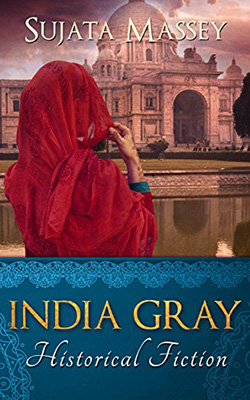 Travel to the Indian subcontinent with a boxed set containing 2 suspenseful novellas and 3 stories.
The title story, "India Gray," is a poignant adventure set on the 1945 battlefront of Assam, India. It features Kamala and Simon, beloved characters from the historical saga, The Sleeping Dictionary.
Next in line is "The Oxford Incident," a novelette introducing Miss Perveen Mistry, a law student from Bombay tasked with finding a missing Indian at Oxford University in 1918.
"The Ayah's Tale" is a full-length novella featuring Menakshi, a teenage ayah working for an elite British family in 1920s Bengal.
"Alipore Club Rules," a short story set in early 1950s Calcutta, features Kabita Lewes, an Anglo-Indian girl struggling with her parents' intense relationship and her own identity.
The collection rounds out with a thriller story, "Bitter Tea." In the remote Northwest Frontier of Pakistan, a peaceful Muslim village has been invaded by foreign fundamentalists. As women lose their rights to leave the home, three school friends conspire to change the situation.