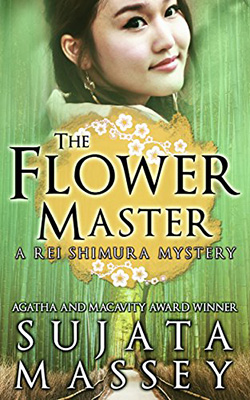 Winner of the Macavity Award for Best Novel!
Nominated for the Agatha Award for Best Novel!
"The writing is as serene and graceful as the flower arranging… a rich, robust read."
—Library Journal
Aunt Norie has decided that her niece Rei needs to be skilled at a cultural art like flower arranging if she's ever going to get married. But Rei's lessons at the Kayama School of Ikebana start off badly because of a snippy head teacher who winds up with her own throat snipped—and the evidence unfortunately pointing toward Aunt Norie. Rei solves the riddle of flower arranger's death, while trying to decide how to handle the attentions of the handsome scion of the flower arranging family. This book is the one I recommend to the younger and older reader, meaning, not as X-rated as some of the others.