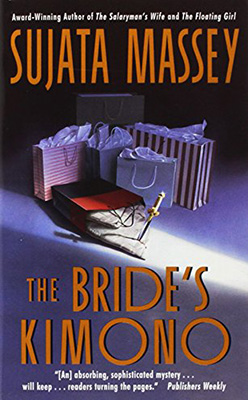 Nominated for the Agatha Award for Best Novel!
"Absolutely top-notch… [Masssey] tells a compelling story, with lots of suspense and particularly well drawn characters."
—I Love A Mystery
An unexpected invitation to bring priceless antique kimono to a top museum in Washington, DC, has Rei Shimura so excited that it's hard not to talk about it with the young Japanese shopaholic who's her seatmate on the plane. Yet in DC, when the young woman vanishes along with the kimono, Rei realizes she's got serious trouble… which intensifies when ex-boyfriend Hugh comes back into the picture. One of the most romantic books in the series.