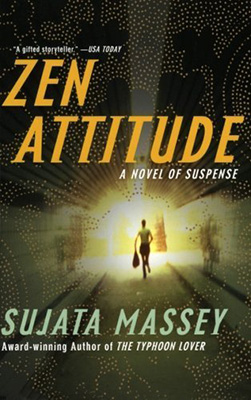 Nominated for the Edgar and Anthony Awards for Best Paperback Original!
"Simply splendid… Massey is a gifted storyteller who delivers strong characters, a tight plot and an inside view of Japan and its culture."
—USA Today
Rei Shimura has started a fledgling business as an antiques buyer, but her assignment to buy an antique tansu chest for an aristocratic Japanese client turns to trouble when the crook who sells her a fake turns up dead. A woman judo champion, Hugh's bad little brother, illegal immigrants and a charismatic Zen Buddhist priest cause complications as Rei unravels the mystery. Good read for those interested in Japanese antiques and Zen.
Bookshop.org Amazon Apple Books Audible Barnes & Noble Books-A-Million Kobo