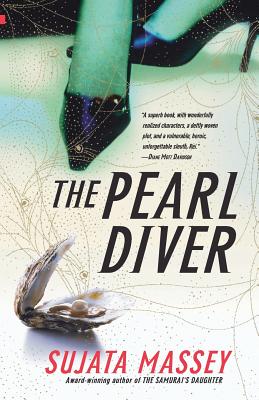 Nominated for the Agatha Award for Best Novel!
"Adept at crafting dead-on dialogue and juggling serious issues with humor, Massey has produced another triumph."
—Publishers Weekly
Rei's back in Washington, working on the decoration of a fabulous new Japanese fusion restaurant. But the restaurant's open goes badly when Rei's uberglam American cousin, Kendall, is kidnapped. The havoc continues, and Rei finds herself investigating the disappearance of a Japanese war bride thirty years earlier. Strong erotic content but also, a poignant look at wartime marriage, and what it means to be a mother.
Bookshop.org Amazon Apple Books Barnes & Noble Books-A-Million Kobo