This post originally appeared on Murder Is Everywhere.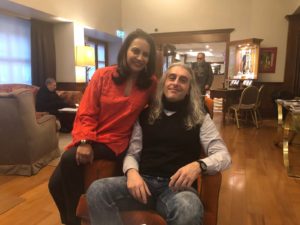 Have you heard about gratitude lists?
Writing down what one is grateful for, every night, is said to benefit psychological health, sleep, and relations with others. I've been marking small bits of gratitude down in my trusty bullet journal of 2018, a dog-eared book that is entering into its last days of service. I list everything in it from "I have a job that brings joy" to "I GOT THROUGH THE BORDER!" (into Gujarat).
Here are more of my gratitude entries for 2018:
My family.  And not just for what they do for me. Several of my family members are in mental health professions, and their treatment of addicts has changed the lives of thousands of patients—and their families. I also admire the way my family works hard at handling personal health challenges and steps in to help one another.
Soho Press. This dedicated independent publisher gave me the extra time I needed when going over edits, a fabulous national tour, and gorgeous marketing. I know we are together for the long run, and in an unstable profession, this is a gift beyond measure. And my agent Vicky Bijur, of course, who has stood by me for many years, always believing that a good book can find a home.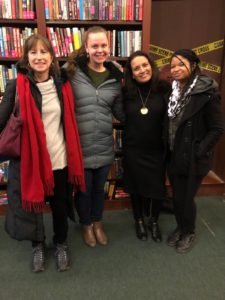 Book Critics. There is very little space in newspapers and magazines for book news, so I was floored by the many reviews that came out for The Widows of Malabar Hill. Publishers Weekly and Amazon blew me away when each independently selected it as a Best Mystery of 2018.
Penguin Random House India! I thank my longtime publisher in India for touring me around the country last spring to promote A Murder in Malabar Hill. I met enthusiastic readers, talented journalists. Also in India, I can't believe the energy of my film agents, Matter Advisors, who are stealthily slipping Perveen Mistry into Bollywood.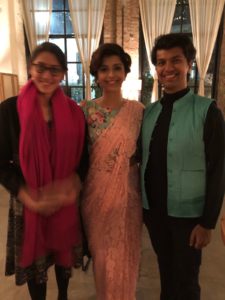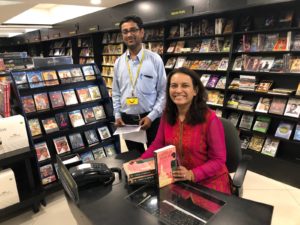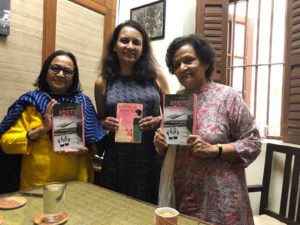 Neri Pozza Publishers and Festival in Noir in Italy. Grazie mille to to the publisher of Le Vedove di Malabar Hill for organizing such a productive and delicious week in Milan. Having a simultaneous translator, and camera-clicking paparazzi shouting "Bella Bella" is something I will never forget. And Festival in Noir flew me to Italy, put me up in the historic Duomo district, and introduced me to fascinating fellow panelists and book lovers.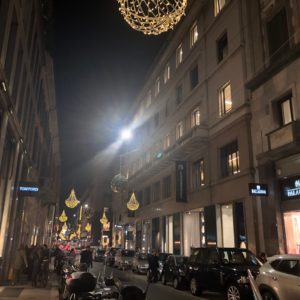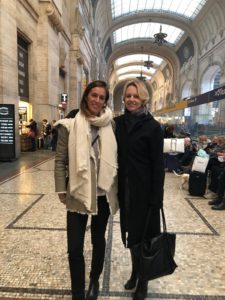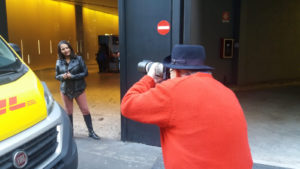 Recorded Books.  Not only did the world's largest audiobook company turn The Widows of Malabar Hill into one of the best audiobooks of 2018, they listened to my dreams about the future of audio fiction. How lucky am I that the RB publisher lives in my neighborhood?
Crime Writers of Color. This is a new and mighty writers' organization that came together and has grown to more than 100 writers—all after a conversation between a few women writers at Malice Domestic 2018. CWOC stands for respecting diversity and lowering barriers to publication for everyone. I love being one of the founding members.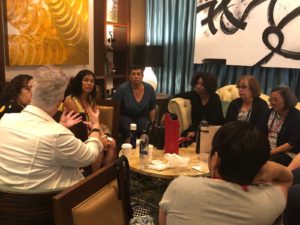 The Instant Pot. I wanted to ignore the latest cooking fad, because I have a working stove. But the Instant Pot makes beans better than anyone with a spoon. And even better, a whole subcategory of cookbook has arisen to put together complex international dishes with this pressure cooker's efficient but intricate operations. I had more fun with the Instant Pot than with any other appliance in memory.  Chicken vindaloo, anyone?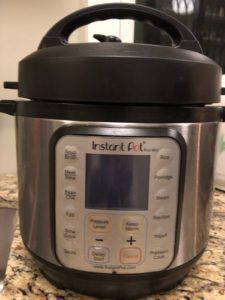 The Women's March. Still going strong and fighting the good fight. Bit by bit, we shall overcome the madness that has grown across the United States like mold.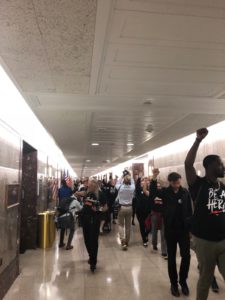 Aqua-aerobics. I never thought I would be one of those ladies kicking up waves in the warm-water pool, but do you know? It's a blast, and I am much less creaky.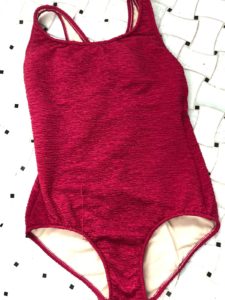 Daisy and Charlie. The aged beagle and baby Yorkie may look like odd fellows when they walk out together, but they are a devoted pair. I am grateful that this year, they are going outside more than inside—except when I'm touring.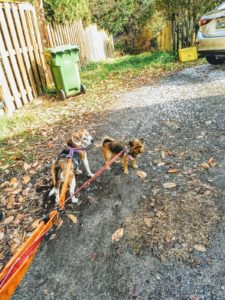 Murder is Everywhere. To the writers who brought me in and are so relentlessly encouraging. We have signed side-by-side in bookshops, chatted together on panels, and raised a glass or two at mystery conventions. No matter how far apart we live, mystery brings us together. And we could not do it without the Murder Is Everywhere readers who keep track of our whereabouts.