This post originally appeared on Murder Is Everywhere.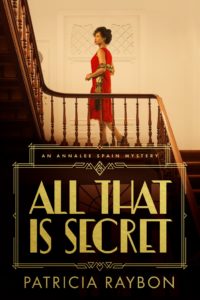 When I spotted a short review in Parade Magazine for ALL THAT IS SECRET by Patricia Raybon, I knew I wanted to read it. The mystery is set in 1920s rough-and-tumble Denver, Colorado, and the ranches nearby. The novel's narrator is Annalee Spain, a young theologian in 1920s Chicago who has surmounted both the sexism and racism of the era to get her teaching position. After Annalee's estranged father dies in Colorado, she receives a mysterious summons to return home to investigate in an environment where the Ku Klux Klan is gaining power.
ALL THAT IS SECRET has been showered with praise, cited in best mystery lists for 2021 by Crimereads, BookBub, Women's World, Parade, and PBS Masterpiece Mystery.
Patricia Raybon's earlier career as a former newspaper reporter shines on every page with clothing and architectural details and social and political history. She was kind enough to answer some of my questions about her book, her relationship with the state of Colorado, and how Annalee calls on God as her ally throughout the story.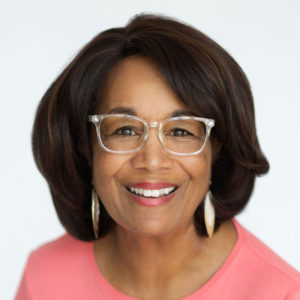 Please tell us how the idea originated  to write about 1920s Denver, Colorado, and the Ku Klux Klan corruption of that specific time and place?
First, I love "clergy" mysteries—Father Brown by G.K. Chesterton, Grantchester, Rabbi Small, and the like. My hope was to introduce a faith character in Colorado – a beautiful "sunshine" place, and my home state, but during one of its darkest times, the 1920s.  Good fiction needs a threat element, even if it's only hovering in the background. So, that's how I used the Klan, a home-grown American hate group, in my mystery. The story's foreground centers, however, not on the Klan, but on my lead character—a young Black theologian who's a fan of Sherlock Holmes—whose amateur sleuthing to solve her father's murder is impacted by the threat of the Klan. I hope it makes for good tension.
For our international readers, where is Colorado in the United States and how did the geography and location fit into your mystery?
Colorado is located in the western U.S. An extraordinary place, it's a Mountain State known for its is vivid landscape of rocky peaks, forests, high plains, mesas, canyons, plateaus, rivers, and also desert lands. The discovery of gold in the Colorado Rockies, and later silver, drew more than 100,000 desperate settlers to the territory in the 1800s—"a great river of human life rolling toward the setting sun," wrote one historian, all seeking riches, which few found. Colorado's capitol town Denver—called "The Mile High City" for its altitude at one mile above sea level—became a town of corruption and scams, a contrast to the area's beauty, sitting as it does under bright blue skies with an average of 300 days of sunshine a year. The contrast between stunning geography and beauty, and hunger for wealth and influence, makes for a compelling backdrop for a mystery. Growing up in Colorado, where I still live, I recognized that I could use that tension between "Sunshine and Scoundrels"—the unofficial motto of Denver during the period of my mystery—to good effect. The rise of the Klan during that same time frame fit into the crime vs. beauty motif, making for tension-filled tone and mood that serve the setting of a mystery in wonderfully atmospheric ways.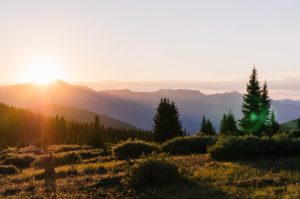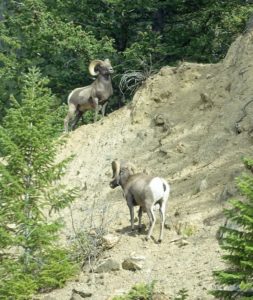 What about your lead character, Annalee Spain? How unusual was a female seminary professor in the 1920s in the U.S.? Especially a Black theology professor?
Her vocation wouldn't be totally unusual for the 1920s for two reasons. Many college-educated women in the U.S. matriculated at all-female seminaries, forerunners of female colleges such as Smith or Wellesley in the U.S. Many such seminaries were offshoots of faith denominations. Their goal was to prepare young, unmarried women to be teachers. Meantime, there was a move by many denominations in the U.S. to launch colleges for "Negroes," now known as Historically Black Colleges and Universities (HBCUs). My dad, for example, graduated from Lincoln University in Missouri, founded in 1866 by African American veterans of the American Civil War. Some white schools, such as Oberlin College, had accepted Black students even earlier—at Oberlin since 1835. The African Methodist Episcopal denomination in the U.S., formed in 1816, formed two seminaries, graduating young Black theologians from the onset of those schools. While most white colleges in the U.S. weren't integrated until far later, Annalee would've found a place to study and wouldn't be "the only" young Black woman in her age cohort to earn a college degree. Her study of theology would be rare, but not impossible.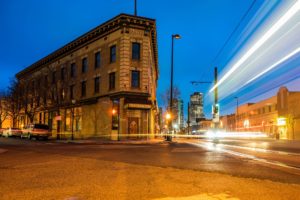 What sort of research did you do for your historical mystery novel?
I started out reading histories about Colorado's Klan. Then, I found myself poring over old Colorado newspapers from the 1920s, the era of my book. With thanks to Denver Public Library's extensive Western History Digital Collections, I listened to oral histories, scoured old phone books, street maps, vintage photos, church bulletins, minutes of club meetings, government documents, letters and diaries. One surprise to me was that many white residents in Colorado begrudged the Klan, a group whose influence came to consume Colorado life and politics, as one observer said, "like brush fire." Meantime, small story details demanded attention: How much was a train ticket from Chicago to Denver in 1923? What perfumes were women wearing? Aftershave scents for men? Car models? Hit songs? Popular movies? Buttons vs. zippers on clothes? I love history, so pouring over this material never got old.
Those are exactly the kind of details that I love reading. I was wondering, because Annalee is a Sherlock Holmes fan, does that mean you are, too?
Sherlock Holmes is, for me, a pivotal fictional barometer for mystery writing. One of my most prized possessions, in fact, is The Original Illustrated Sherlock Holmes—featuring 37 short stories and a novel, The Hound of the Baskervilles, from The Strand Magazine—with all 356 original illustrations by Sidney Paget. It is a glory. As I mentioned, my other favorites are historical clergy mysteries (Father Brown, Grantchester and more), and I deeply love Agatha Christie's Hercule Poirot mysteries. In particular, I love historical mysteries set in global locations including Vaseem Khan's Baby Ganesh mysteries in India, Sujata Massey's Perveen Mistry mysteries also in India, Harriet Steel's Inspector de Silva mysteries in Ceylon (now Sri Lanka), Rhys Bowen's Her Royal Spyness mysteries in the U.K. (and her stand-alone novels), Alexander McCall Smith's No. 1 Ladies' Detective Agency mysteries in Botswana, Shamini Flint's Inspector Singh mysteries in Malaysia, as well as William Kent Krueger's Cork O'Connor mysteries in the Northwest U.S. (and his excellent stand-alones).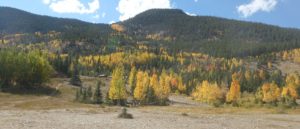 Aw, shucks! Thanks a lot for including my 1920s series. Another thing we have in common is journalism. I was a newspaper reporter for five years, and you worked a dozen as a journalist for the Denver Post and the Rocky Mountain News. Then you joined the journalism faculty at the University of Colorado at Boulder, teaching print journalism for fifteen years. How did you end up also writing books—especially mystery books involving faith? 
I was born on a church pew. (Well, almost.) I was born, that is, into a Black family of devout followers of Christ while also growing up under Jim Crow segregation and bigotry in the U.S. Thus, I always asked hard questions of God and wrestled over the answers, finding myself writing person essays and reflections—from the vantage point of a journalist—about this journey. Then, when I accepted a tenure-track faculty position in journalism at the University of Colorado, I ran headfirst into the "publish or perish" rule—meaning that to earn tenure, I also had to start writing books. Taking a chance, I first wrote not on my academic discipline, but a memoir on my spiritual struggle to make peace with White America and its history of systemic bigotry. That non-fiction book, My First White Friend: Confessions on Race, Love and Forgiveness, won several awards, including a Christopher Award with a lovely, uplifting mission—for "artistic excellence affirming the highest values of the human spirit." From that point, I continued writing at the intersection of faith and race, including with my new mystery novel. As a woman of color, I write about faith not because I have all the answers, but because I'm compelled by the journey and its questions. Faith adds an added layer of mystery to all my writing that many readers, regardless of their faith beliefs, say they find intriguing, urgent, and honest. I love faith inquiry and I'm grateful to bring it now into my mystery writing.
Is this the beginning of a series? Where are Annalee and her love interest Jack Blake—a complex young pastor who fought in World War I—going from here?
To my wonderful surprise, the Annalee Spain Mysteries are envisioned as a series, with Annalee and Jack playing central roles. My publisher, Tyndale House, requested three books to start out. Mystery readers love a series. So, overnight, I went from writing one book to developing a mystery series. I just completed Book 2, which I loved writing.  I love that the relationship between Annalee and Jack is an intentional subplot in the stories. So, to find out what happens, follow along on their next adventure. It's due to release in Fall 2022.
Thank you so much, Patricia! I am looking forward to Annalee's next outing and seeing you in real life, too.