This post originally appeared on Murder Is Everywhere.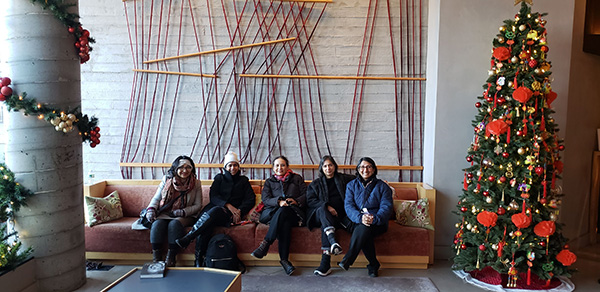 Why would anyone travel to the United States' most visited location during the December holidays?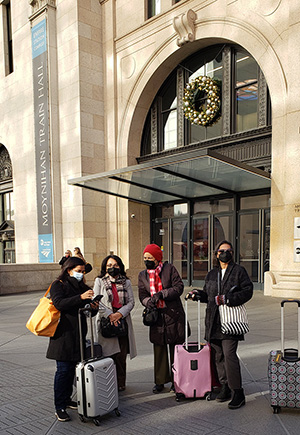 I'm the 'off the beaten track' type, so this question crossed my mind several times last weekend. I'd traveled with four good friends who'd once all lived close to each other. Now, one of us is based in New Jersey, another in Chicago, and one in Wichita. We had daydreamed aloud about coming together on a city visit, and it seemed like New York stretched out to grab us with the promise of glorious shopping, meals and theater (though not in that order).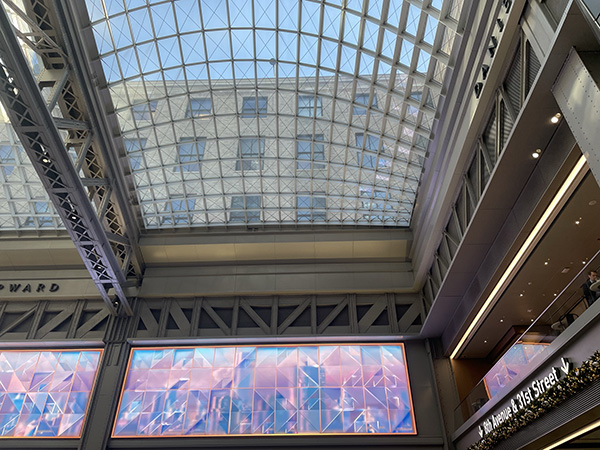 I've been coming to New York regularly since my college days—times that I was piled tightly with others into a car, always bunking with a friend who had a city apartment. I stay in hotels now, trying not to grit my teeth at prices that have doubled over what I paid in thirty years ago. Yet I've found that visiting New York is so much easier than in the far and even recent past. Instead of buying subway passes, we can bump a mobile phone or credit card on a touch screen at the subway gate or bus entrance. Everyone's phone holds their tickets for theater and train. Speaking of trains, Amtrak was packed solid, but we got a thirty percent discount off the regular coach price because we paid to travel as a group! We arrived into Moynihan Hall, the city's gleaming fresh expansion across from Penn Station, meeting our New Jersey pal in the restroom line—just as we'd joked.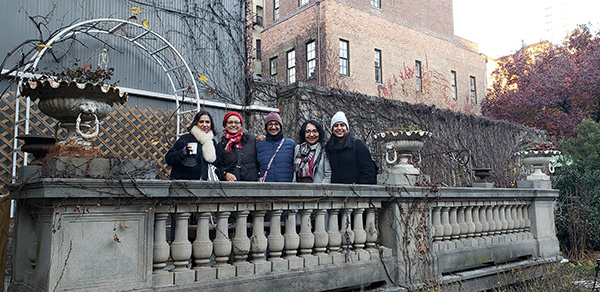 On our first afternoon, a stroll up from Chinatown through the neighborhood known as Nolita (which I believe means North of Little Italy) brought us to the Elizabeth Street Garden, packed with odds and ends of statuary and run entirely by volunteers. We were troubled to learn that it was in danger of being sold for development.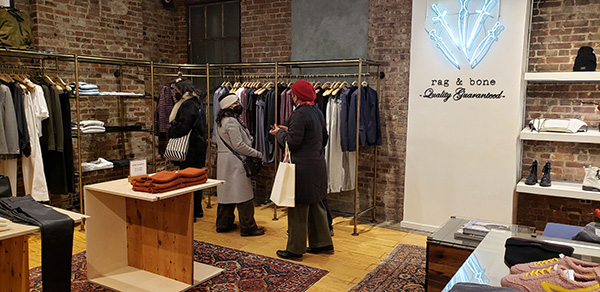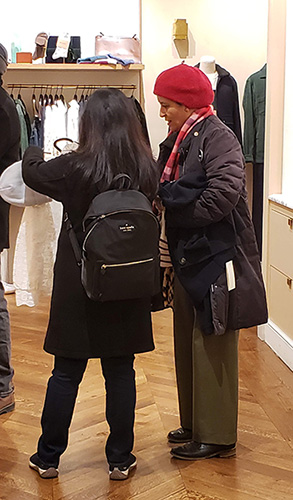 Through Nolita, we shopped inside Rag and Bone, where I realized that all the exquisite, expensive styles were made the dull hues of a rag or a bone—and I had the audacity to arrive wearing a red hat! I only opened my pocketbook where I saw color on the racks, which happened within the wonderful French boutique, Sezane, where I found a blouse, a striped T-shirt, and a cardigan that simply could not be passed up.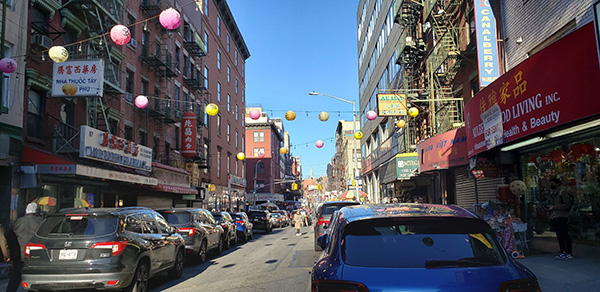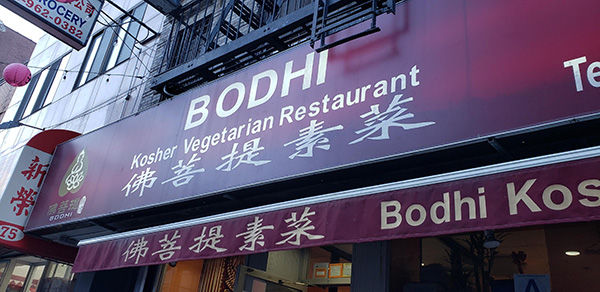 We stayed in Chinatown in large part because it had many fewer tourists, meaning lower hotel prices, and very appealing restaurants, plus walking proximity to Greenwich Village, Little Italy, Soho and Nolita. We feasted on exquisite and inexpensive vegetarian dim sum at the New Bodhi Vegetarian restaurant in Chinatown. It was hard to pick a best meal of the trip, but this was probably mine, although we had fabulous Ethiopian food at Awash in the Greenwich Village area.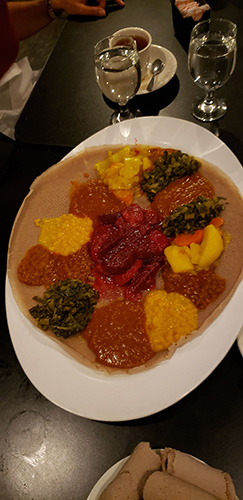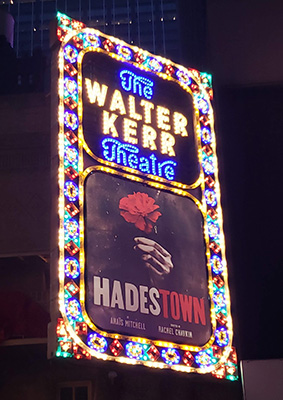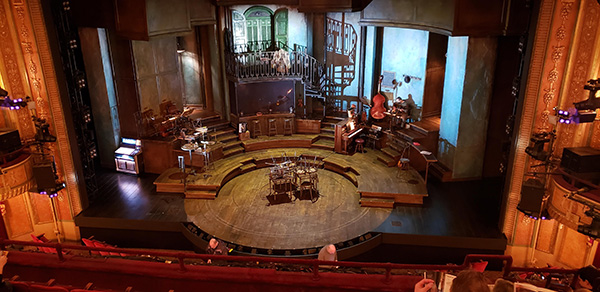 Another challenge was getting five friends to agree on on which musical to see, but we settled on a matinee of of Hadestown, a spellbinding musical with a serious underlying message about climate change and exploitation.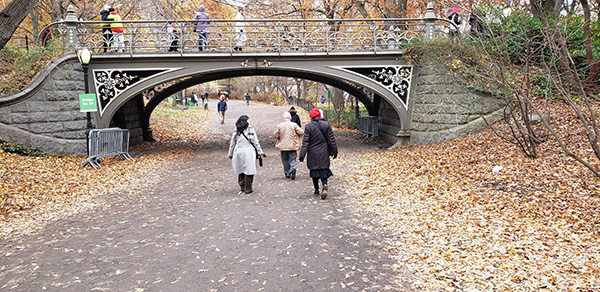 Snowdrops whirled through chilly air when we walked through Central Park! Later it turned to rain, but we had our umbrellas. A dog park in the middle of a business zone also made us smile.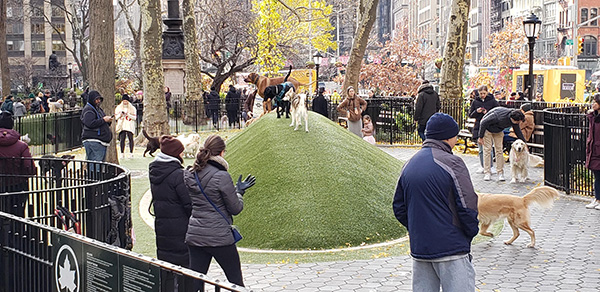 We devoured fabulous South Indian dosa, iddli, and other vegetarian delights at Saravanaa Bhavan in Manhattan's Little India. And oh, the Madras filter coffee!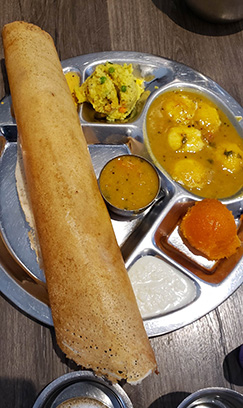 I had the white truffle pasta and several others chose the spinach pasta at Jean-George Vongerichten's ABCV Restaurant near Union Square. It was an elegant, tasty meal that left us energized. I've already taken the ABCV menu to be framed; I'll place it on my kitchen wall for inspiration.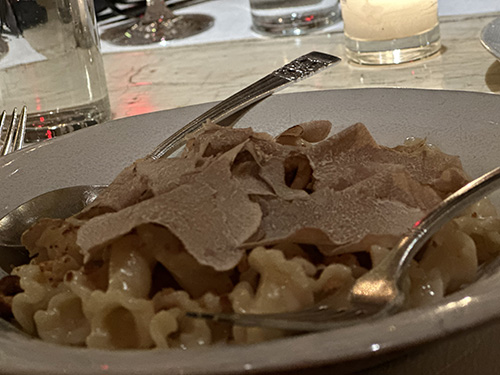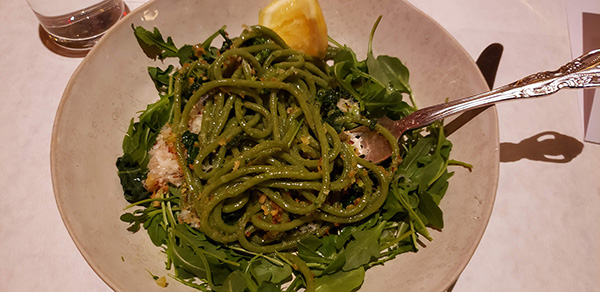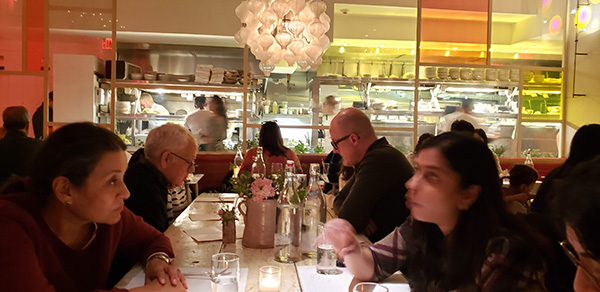 It was strictly verboten to snap photos of the Weimar era and medieval German art treasures in the Neue Galerie, a gilded age mansion. However, there was no rule against sharing a picture of their cafe's  housemade liverwurst sandwich on rye with onion marmalade. Everyone else ate veg at the meal except for me, but I could not skip this opportunity. Freshly made liverwurst tastes like a country pate.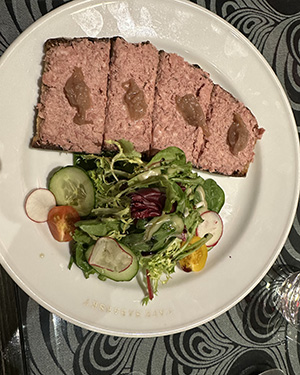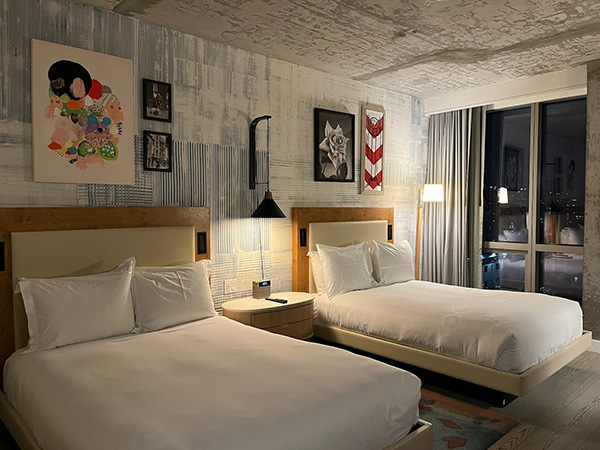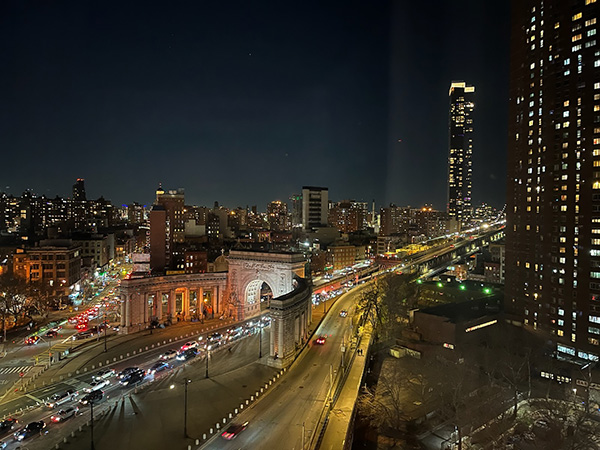 With every trip, there are challenges,  For example, the clerk at the hotel we stayed at—50 Bowery, a small hotel in the Hyatt group—mistakenly believed that I had reserved five rooms instead of three, and it took skilled negotiation to prove my innocence and avoid paying a surcharge.  Overall, it was a very pleasant hotel with a magnificent view of the Manhattan Bridge from everyone's room. However, I count the most amazing triumphs as landing tables for five in all the restaurants we'd hoped to try—often without reservations. We also made it through waves of thousands of pedestrians at Times Square without losing hold of each other.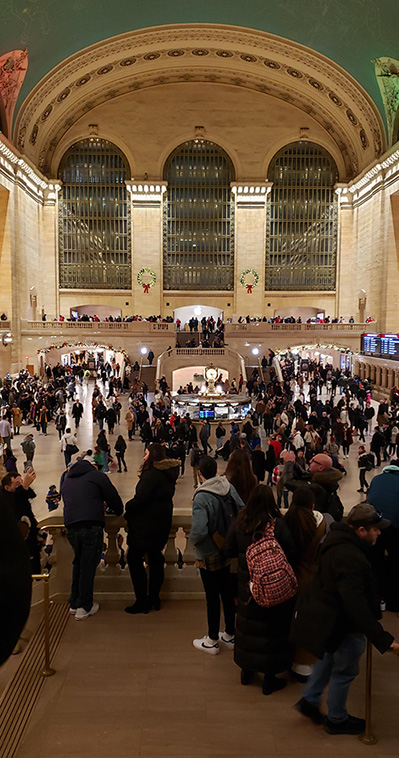 I left the city feeling tired and happy on a Sunday evening. I have these photographic memories  because of my friend Wizie, who knew the importance of taking out the camera phone wherever we went. I am grateful to her for giving us all memories that will last longer than the pasta and snowflakes.