This post originally appeared on Murder Is Everywhere.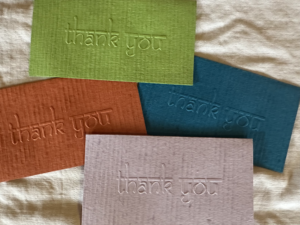 The greatest joy of writing, for me, is completing a manuscript. But a small dessert arrives sometime later. After the rewrite, cover design, and copy-editing, a call comes from the publisher for any acknowledgments to add to the book. The process should go down like ice cream, but it gives me a case of brain freeze.
My biggest fear is forgetting to thank someone I've spoken or emailed with before, during, or after the course of writing. You see,  each novel has at least two years of writing and research involved. I reach out to others with questions that must be answered for the sake of the book's realism.  For instance, the questions I sent to police historian Deepak Rao of Mumbai led to wonderful in-person conversations while I was onsite doing research for THE BOMBAY PRINCE. When he heard that I sought the backstory of the city's first Jewish woman doctor, he connected me with Sifra Lentin, a historian in Mumbai who is a living archive for the Bene Israel community of Maharashtra. A phone chat with Sifra led to lunch at the Royal Bombay Yacht Club—and then many more emails as I set to work on the following book, THE MISTRESS OF BHATIA HOUSE.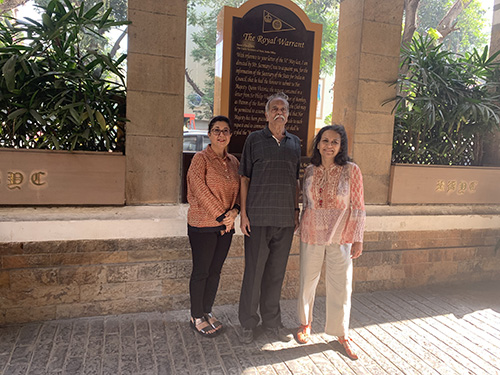 I also want to appreciate the people who help me on an ongoing basis with my series, whether they are family members, other writers, or experts in various areas. Jehangir Patel, the longtime editor of Parsiana magazine, has been greatly accommodating of my questions and helpful with information on Parsi history and culture. Because I'm writing about a woman lawyer in 1920s Bombay, I send questions about how the courts and laws worked to Mitra Sharafi, the Evjue-Bascom Professor of Law at the University of Wisconsin Law School. Her academic book, Law and Identity in Colonial South Asia; Parsi Legal Culture, 1772-1947, inspired some of the predicaments in my series. She is renowned in her field…
Renowned! I am slipping into acknowledgments language without being able to stop myself! But how does one avoid clichés when it comes to praising truly brilliant people and also sharing one's gratitude?? You can say 'thank you,' 'grateful for,' 'appreciate' only so many times on the same page without making it a giant run-on paragraph.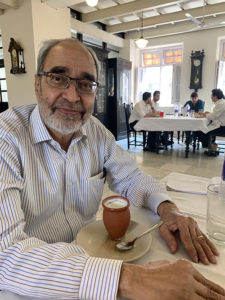 Acknowledgments can't leave out the people in the publishing process. I thank everyone I can think of on the publishing team, as well as my longtime literary agent, Vicky Bijur.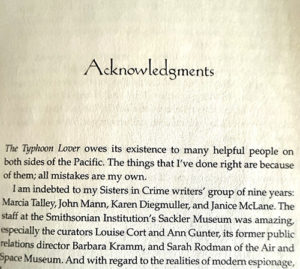 My acknowledgments usually wind up being a few pages long. Probably it's because I include some explanations about real people and events that might be in the novel. And it's also true that I'm sentimental. THE SLEEPING DICTIONARY's acknowledgments kicked off with me crediting my parents for taking me out of elementary school to go with them to India for a winter. That book's acknowledgment section (almost four pages) is followed by a bibliography containing over thirty references. I've heard from some readers that they've hunted down these books, which is thrilling. Deceased and little-known authors deserve to be credited and enjoyed.
At the start of my career, my books were published by a company whose style was to run the acknowledgment in the very front of the book. I didn't realize until later that this method of early sharing could give away a plot spoiler. I'm very pleased that my current publisher, Soho Press, always runs the acknowledgments in the back.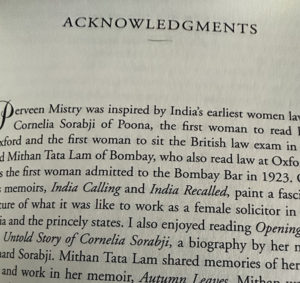 Okay, I'm not the only writer who turns the acknowledgments section into a short story. Many authors with US publishers trend toward passionate and lengthy acknowledgments. Conversely, if you review novels published in the United Kingdom, you're less likely to find an acknowledgment, or at most, a paragraph or two of thanks. I suspect this has a lot to do with the traditions of publishing in that country. And perhaps the long acknowledgments by American writers have to do with our nation's stereotyped effusive culture.
Now that I've mused about acknowledgments, I'm going to start writing the one that's due this week. Perhaps:
This book was made possible through the help of many…